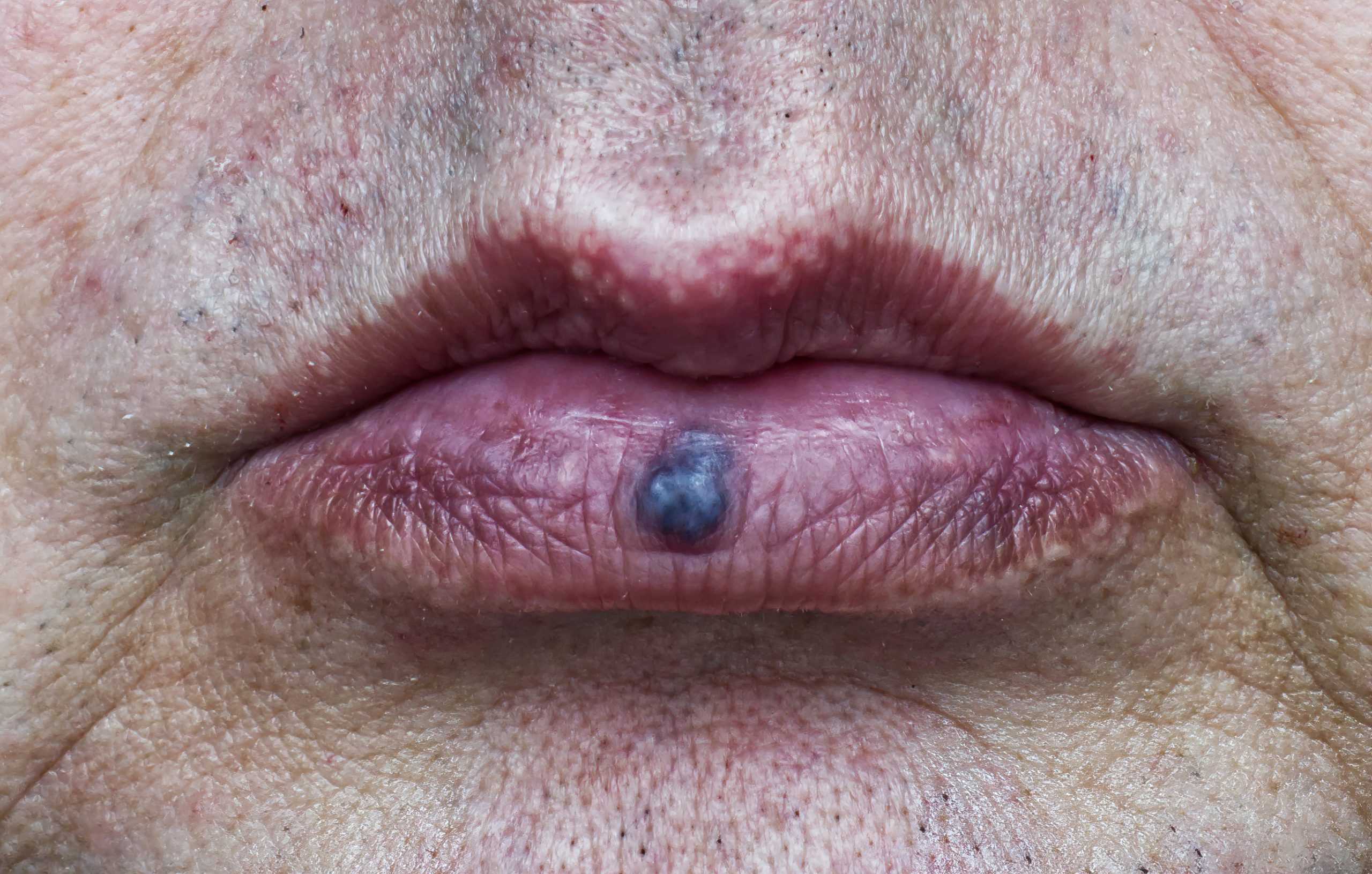 What is a venous lake ?
Lesions that  are usually found on the lip area. 
What causes a venous lake to appear on the lips ?
The most common cause is usually due to chronic sun damage This can cause damage to the walls of the superficial veins , thus resulting in an appearance of a dark purple elevated papule. At times this can become tender and sometimes patients experience bleeding .
Can my venous lake be removed safely ?
Our team are very experienced in treating venous lakes.  The Lesion that is unsightly can be removed by destroying the lesion.  This is treated using a Laser treatment: the Harmony XL  Long pulsed dye laser . This targets the blood in the enlarged vein, heating it up and causing the vessel to shrink. This results in a scab  forming which will heal over a couple of weeks following your treatment.
Procedure Time – From 15 minutes
Back to Work – Immediately but you will have the appearance of a scab to the lip area.
Anaesthetic – Not  always required
Sensitivity Period – One week+
Visible Results – 4 weeks – with permanent results of the treatment once healed.
Number of Treatments – 1 to 2, this will be discussed with you during treatment.
Possible Side Effects – Soreness, swelling, blistering, small scar, scabbing.
Duration of Results – Permanent
Consultations are free of charge. If you decide to go ahead with treatment a test patch is required and will be charged at £25.00.