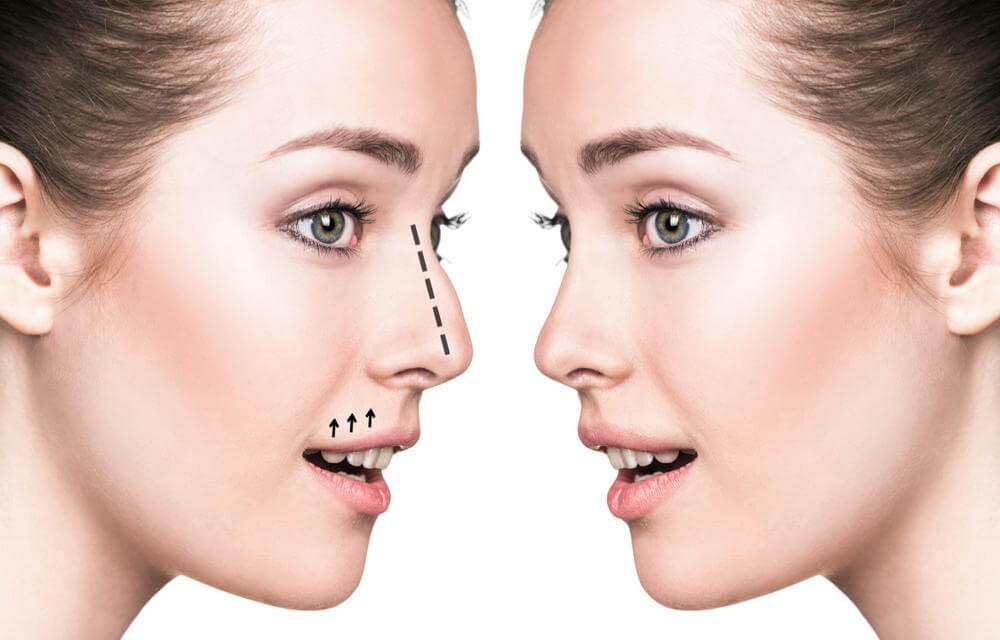 The nose is the central part of a person's face. So, it only takes the slightest of flaws to cause someone an emotionally significant degree of dissatisfaction with their physical appearance. A lot of things may contribute to your unhappiness with your nose. It could be a bump on your nose, indentations, scars, a hook nose appearance, a droopy tip, or irregularities from previous nose surgery.
At True You Skin Clinics we offer a wide range of treatments to treat an uneven nose shape:
Dermal Fillers
Non Surgical Rhinoplasty
For further information on uneven nose shape and its treatment, please contact our Nurse Practitioner +44(0)1133458682 to book a consultation.
What is a non-surgical nose job?
Non-Surgical Nose Jobs are an  alternative available to individuals interested in correcting mild to moderate imperfections of their nose without undergoing invasive nose surgery. The procedure improvesthe appearance of bumps or lumps on noses, drooping nose tips, and crooked noses quickly and safely, without the risks and long, painful recovery normally associated with traditional nose job surgery.
How does a non-surgical nose job work?
Our Nurse Practitioner will use a series of small injections of filler placed into very precise locations throughout the nose. Fillers are made of hyaluronic acid which is a naturally occurring sugar found in the human body. Hyaluronic acid delivers nutrients to the skin, and keeps the skin hydrated by holding in water. This adds a natural volume to the skin. When injected in areas of the nose, the filler masks the bumps in the nose and straightens the profile of the nose. A droopy tip of the nose can be raised, and deformities shaped to make a crooked or hook nose look straighter. The nose naturally blends in with the rest of the face, is less noticeable and therefore looks smaller.
Treatments available
Dermal fillers and anti-wrinkle injections can be used to improve  a number of  imperfections, improving your front and sideprofile. 
Prices
Please contact the clinic for a price on consultation. Proices start from £300
  What is a venous lake ? Lesions that  are usually found on the lip area.  What causes a venous lake to appear on the lips ? The most common cause is usually due to chronic sun damage This can cause damage to the walls of the superficial veins , thus resulting in an...
read more