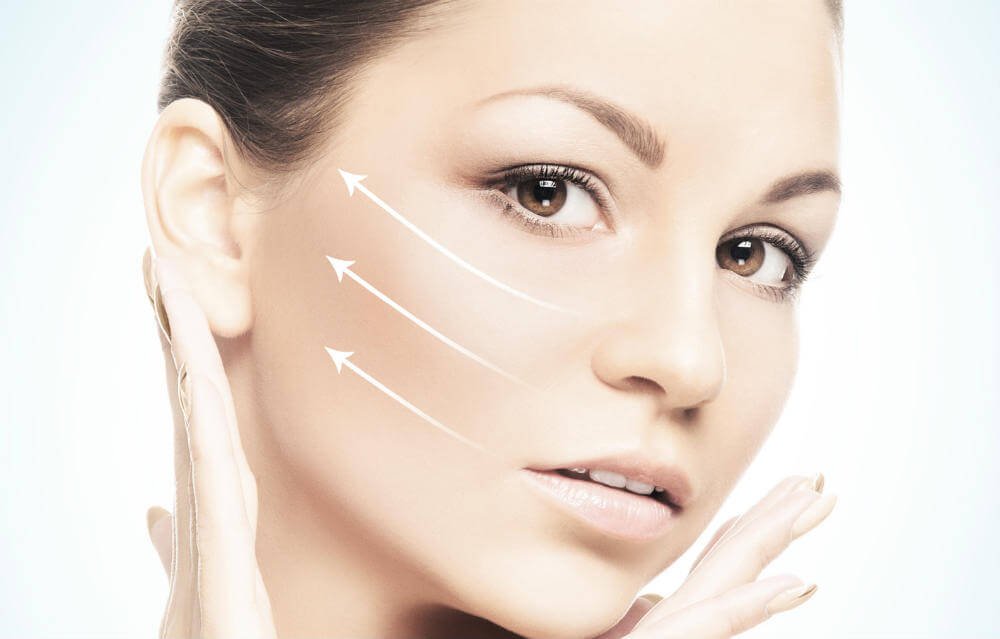 One of the key effects of ageing is that our faces lose volume. When we are young, our faces resemble a grape, full and voluminous, without any wrinkles. As we get older the volume in our face decreases and our faces resemble a sultana, the volume is lost and wrinkles and folds start to form.
At True You Skin Clinics we offer a wide range of treatments for loss of volume these include:
Please call +44(0)1133458682 for further information on how to book a consultation.
What is loss of volume?
Volume is lost in many areas of the face as we get older. The areas that lose volume are: the cheeks, the brow and the lips. As the cheeks sag and lose volume, they descend from their usual high position in the face near the eyes, to a lower position. This leads to the formation of nasolabial folds (the folds from the corners of the nose to the mouth), oral commisures (the folds just beneath the corners of the mouth) and then jowls (the skin that sags beneath the jawline) . This leads to a more square appearance to the face. Volume can also be lost in the brows, which exposes the upper orbital rim, giving the face a more skeletal appearance.
Can't I just have a face lift?
Procedures such as face lifting alone can help to reduce the wrinkles and sag, but without adding the volume that was lost, often an unnatural result can occur.
Prices
Dermal fillers – price determined at consultation: From £225 1 ml
Dear Clients Hope you are all well and staying safe. We are pleased to annouce we are now taking bookings for Morley and Greengates Clinics in July. We will be following Covid 19 guidelines from the government, public health England and our governing bodies for...
read more
True You Skin Clinics is an award winning nurse led clinic offering advanced non surgical treatments in Leeds and Bradford. Covering clients coming from Wakefield, Shipley, guiesley, Otley, Pudsey, Farsley ,. We believe each client is unique and treatments are tailored to each individuals goals. We believe in enhancing the True You, restoring, rejuvenating and bringing out your inner beauty.