Acne vulgaris (or simply acne) is a common human skin disease, characterised by areas of skin with seborrhea (scaly red skin), comedones (blackheads and whiteheads), papules (pinheads), nodules (large papules), pimples, and possibly scarring. Acne preferentially affects skin with the densest population of sebaceous follicles; these areas include the face, the upper part of the chest, and the back. Severe acne is inflammatory, but acne can also manifest in noninflammatory forms. The lesions are caused by changes in pilosebaceous units, skin structures consisting of a hair follicle and its associated sebaceous gland, changes that require androgen stimulation.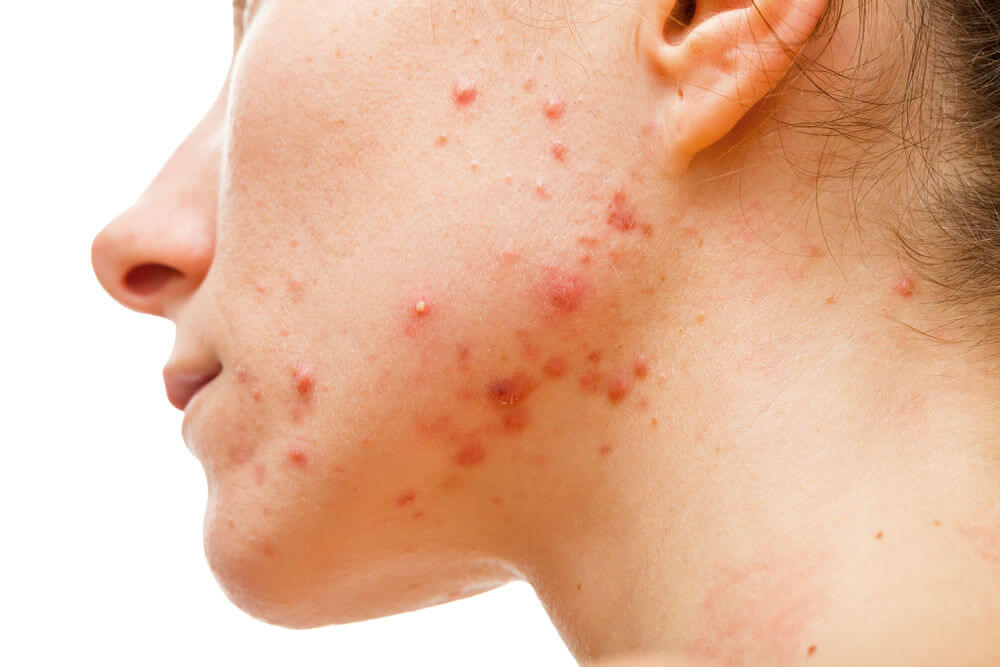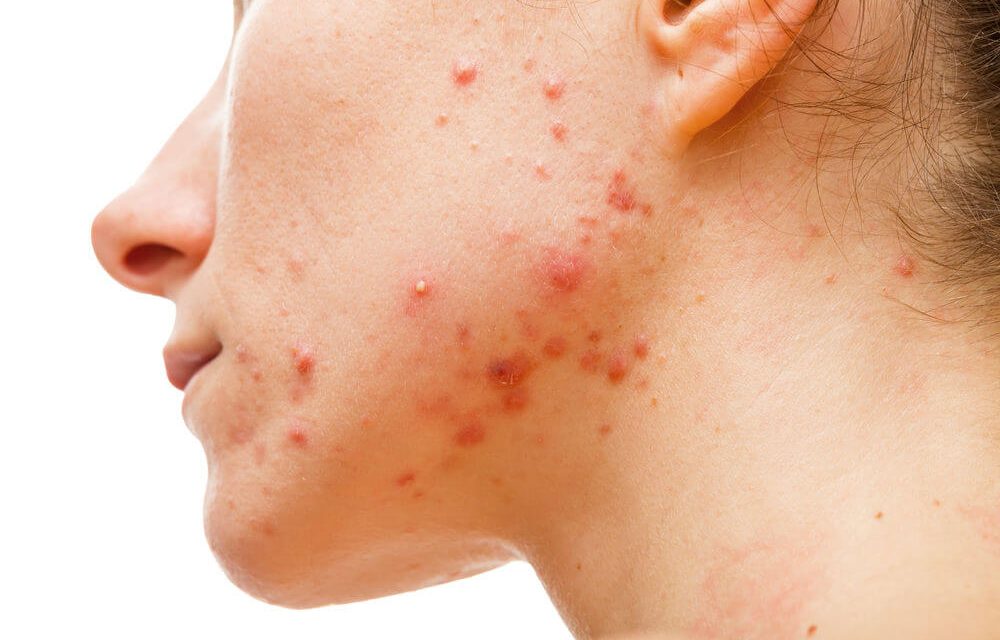 How Does it Affect Me?
Aside from scarring, its main effects are psychological, such as reduced self-esteem and in very extreme cases, depression or suicide. One study has estimated the incidence of suicidal ideation in patients with acne as 7.1%. Acne usually appears during adolescence, when people already tend to be most socially insecure. Early and aggressive treatment is therefore advocated by some to lessen the overall long-term impact to individuals.
What treatments are available for acne at True You ?
We offer a range of treatments for acne at True You Skin Clinics  that will be tailored to your needs.
Our chemical peels  are tailored for each individuals needs. Please view our page on chemical peels to read more.
Chemical Peels: from £95
www.trueyouskinclinics.co.uk/chemnical peels/
Skincare- ZEIN OBagi
WE use Zein Obagi Skin care in clinic which is a medical grade skincare range . Please cook a consultation with one of our skincare specialist to see how we can help you improve your acne.
https://www.trueyouskinclinics.co.uk/product-category/zo-skin-health-products/acne/
Plasma Shower
https://www.trueyouskinclinics.co.uk/plasma-acne-shower/
Hydrafacial
Hydrafacial is our advanced  skin treatments in clinic. Using the latest technology it is one of our most popiular in treating acne. Please read more about our Hydrafcial here.
https://www.trueyouskinclinics.co.uk/hydrafacial/
When Can It Occur?
Acne occurs most commonly during adolescence, affecting an estimated 80-90% of teenagers in the Western world. Lower rates are reported in some rural societies. In adolescence, acne is usually caused by an increase in androgens such as testosterone, which occurs during puberty, regardless of sex. For most people, acne diminishes over time and tends to disappear — or at the very least decreases — by age 25. There is, however, no way to predict how long it will take to disappear entirely, and some individuals will carry this condition well into their thirties, forties, and beyond.
Why Is My Skin Inflamed?
Some of the large nodules were previously called "cysts" and the term nodulocystic has been used to describe severe cases of inflammatory acne. The "cysts", or boils that accompany cystic acne, can appear on the buttocks, groin, and armpit area, and anywhere else where sweat collects in hair follicles and perspiration ducts. Cystic acne affects deeper skin tissue than does common acne.
Prices
Acne Peel: £65 or a course of 6 for £300
Hydrafacial prices start from £80  ( discount for course are available)
Plasma shower £65 per session ( discount for courses are available)
Acne Scarring: Starting from £99 – price to be discussed at consultation
Treatments Available
At True You Skin Clinics we offer a wide range of treatments available for acne and rosacea and these include the following:
Chemical Peels
Pro Facial
ZO Skin Consult
Light Therapy
Plasma Shower
We also offer a wide range of cosmo-ceutical skin care products for the treatment of acne and rosacea. If you would like to find out about the relevant products to treat acne and rosacea, please call +44(0)1133458682.to book a consultation with our Nurse Pracitioner.
Reviews
Nahnay,Leeds
Suffering from acne since starting puberty at 11. I persevered with many treatment, pill and washes from doctors, which miserably failed. I finally discovered Lindsey's miracle treatments. Although I was dubious that this would not work as nothing else has before now, I was willing to try anything. She recommended I have medical microdermabrasion and skin peels to shift the acne, she also suggested I use a dermaroller therapy to treat the scaring left from years of picking and squeezing. I know that without this treatment I would still be going round in circles with prescriptions and high street products which just made things worse for me, my only regret is not finding out about this earlier. Now I am so glad to have finally got clear face and my confidence back, at last I feel like a women and not a spotty teen any more. I am thankful to Lindsey for her care, she made my number one wish come true.
Sarah, Leeds
I have visited many skin clinics over the years with my problematic skin ( acne ) on each and every occasion they have tried to sell me unsuitable products and treatments rather than trying to help me control my skin. Lindsey has not only been extremely helpful and knowledgeable but will also only ever advise on products and treatment that will benefit my skin rather than a hard sell. Not only would I recommend this clinic to others but will not use any other clinic in the future. It makes a refreshing change to know there are still clinics out that that care about customers rather than just wanting to sell products and treatments that are unsuitable
Laura, Leeds
I came to the clinic to see Lindsey after suffering from acne for 13years! I didn't even like taking my make up off! She made me feel really relaxed! After regular microderm sessions my skin is amazing! My confidence has soared and I am happy to go without makeup! Microderm will be a part of my skincare routine forever!
Book a consultation
Leeds: 0113 345 8682 Bradford: 01274 622480