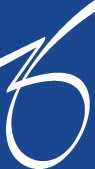 Welcome to your ZO Newsletter!
This edition of your newsletter takes a closer look at how to care for your hands.

Look After Your Hands
We follow great advice on how to look after our faces but what about skin care tips for our hands?  Our hands are constantly exposed to the weather, harsh cleaning products and more. This everyday wear and tear can really take it's toll on your hands if they aren't cared for in the right way.

6 Simple Steps To Healthy Looking Hands
Avoid over washing your hands. When washing the dishes, for example, never use very hot water as this can strip away the hands natural oils. An even better option is to wear gloves when using any household detergents. Also, always use a good hand cream, like Oraser® Nourishing Hand Creme, after getting your hands wet.
Our hands are always exposed to harmful UV rays so it is essential to protect them. One of the most important tips is to regularly wear SPF30 or higher to protect the skin on the tops of your hands whenever you are outside.
Don't forget your cuticles! Try to brush, or dab, on a nail oil twice a day to keep your cuticles soft.
Your hands can have a peel just like your face! Peels are a perfect treatment for ageing hands. We recommend Invisapeel™ for an intense at home exfoliation treatment to improve the texture and tone of the hands.
The importance of regular exfoliation can't be stressed enough. Exfoliate daily with our Correcting Hand and Body Scrub. It combines salicylic acid and sugar crystals to leave hands smooth, soft and youthful looking,
If you've tried all of these steps and still feel you hands could do with something more, speak to a medical professional about the option of dermal fillers to help plump up any loss of volume in the hands.
We'll see you soon!
In our next newsletter we'll be giving you more information about safety and what to look out for when checking moles.