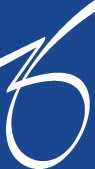 Welcome to your ZO Newsletter!
This edition of your newsletter takes a closer look at how to treat and prevent dry, cracked lips.

How To Treat Dry, Chapped Lips
During these cold winter months, our lips are more prone to becoming dry and cracked. Here are our tips for treating cracked lips:
Drink plenty of water! Try to drink the recommended 8 glasses of water a day, not only will this benefit your lips but the rest of your body too.
Avoid citrus fruits! Until your lips are fully healed, try to avoid acidic fruits as the juices can sting and lead to more flaking
Don't lick your lips. This is a tough one because although it may soothe dry, chapped lips temporarily, in the long run it will make things worse. Saliva evaporates quickly leaving your skin drier and in worse condition than it originally was.
Use ZO® Liprebuild Treatment. It's an advanced lip therapy treatment for men and women which is designed to reverse and restore dry, wrinkled and cracked lips. It contains powerful plant stem cell antioxidants and Vitamins A and E to help defend lips from the elements.

How To Prevent Cracked Lips
Exfoliate! If your lips are already cracked or sore, please don't do this until they are fully healed. This step should be used to prevent damage from happening. The best way to exfoliate your lips is with a soft toothbrush. Gently buff away dead skin cells and prevent your lips from flaking.
Eat well. Having a good intake of the right vitamins and minerals will keep the lips, and skin in general, looking happy and healthy.
We'll see you soon!
In our next newsletter we'll be giving you more information about another one of your favourite ZO® products.